Johan Segerdahl
Managing Partner
Johan began his career in the investment business in 1981 rising to senior positions and a shareholder/director at Robert W Baird & Company and the Chicago Corporation respectively. Since 1995 he has been CEO of Iron Block Holdings, which in turn has among other positions, sizable investment stakes in Waveland Ventures and its affiliates including the Colorado Regional Center where he serves as a Managing Partner and co-founder. His board appointments include Pace Equities, LLC. Further he serves as a Trustee of the Froedtert Trust, a charitable trust founded in the early 1950's and dedicated to the development of medical service and technology. He is the Honorary Swedish Consul for the State of Wisconsin and was made a Knight Commander of the order of the North Star by HM King Carl XVI Gustaf of Sweden in 2014. Johan received his AB (cum laude) from Bowdoin College and an MA, MALD from the Fletcher School of Law and Diplomacy at Tufts and Harvard Universities.
Rick Hayes
Managing Partner
Rick has been associated with the investment industry since 1980. He has originated, structured, and/or placed several billion dollars in various security transactions, including private and public debt and equity. He has experience in all aspects of start-up investing, from conceptualization and initial capitalization, through sale or re-capitalization. He has particular expertise in the financial services and health care industries, and has provided advisory services to a number of start-up enterprises. Prior to founding Waveland Ventures, LLC he served as President of Waveland Capital, LLC, a privately held company that invests in the securities of small and mid-cap public companies. He has held senior positions at EF Hutton, Prudential Securities, and Dean Witter Reynolds. Rick is a cum laude graduate of Michigan State University where he has served as a member of the Advisory Board at the Eli Broad College of Business, School of Management.
Robert Glucksman
Managing Director
Mr. Glucksman joined Waveland Ventures and Colorado Regional Center in May of 2014 where he serves as Managing Director and is responsible for project due diligence, transaction structuring, and financial reporting. He began his career with Marsico Enterprises, a private equity and mezzanine focused investment fund, and subsequently joined Crowe GHP Horwath's Valuation and Litigation Support team in Denver, Colorado. Mr. Glucksman was an Associate with the investment bank Houlihan Lokey in New York as part of the Financial Advisory Services group. He earned his B.S. with a concentration in finance from the University of Colorado and received a dual J.D./M.B.A. from the University of Denver, Sturm College of Law and Daniels College of Business. Mr. Glucksman maintains inactive status as an attorney in the State of Colorado.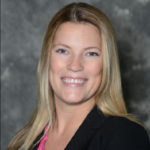 Meagan Dillard
Meagan joined Colorado Regional Center in 2010. She is responsible for the servicing, compliance, and reporting for the firm's work with the EB-5
Immigrant Investor Program. She previously worked for the Reznick Group in their audit department. Ms. Dillard is a cum laude graduate of DePauw University and holds a B.A. in Economics. Thereafter, she received a M.B.A from the McCombs School of Business at the University of Texas at Austin where she graduated Dean's List and a member of Beta Gamma Sigma Honor Society.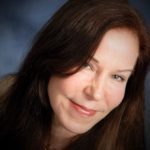 Jennifer Richmond
Vice President, Business Development
Jennifer joined the Colorado Regional Center in 2015. She is responsible for international marketing and business development.
Jennifer has lived all over Asia, including Myanmar, Thailand, Indonesia and China. She received her B.A. in Asian Cultures from Trinity University, her M.A. in International Relations from Johns Hopkins School of Advanced International Studies and did her doctoral studies in International Relations at the University of Texas at Austin. She previously worked as the Vice President of Interational Projects at Stratfor and was an adjunct professor of Chinese Politics at Trinity University.
Paul Deslongchamps
Partner
Paul has over two decades of entrepreneurial, operations and investment experience. Prior to joining Waveland, Paul was the Managing Director of Operon Partners, LLC where he managed the investment of capital and services into early stage technology companies. From 1994 to 1999 Paul served as Director of Ventures in the Office of the President of GE Capital and made investments on behalf of GE Equity, the private equity arm of General Electric. Before joining GE Capital, Paul was a Director at the online service GEnie and developed new markets for GE Informational Services as well as Sterling Software, the predecessor to what became Sterling Commerce (acquired by SBC). Paul has degrees in Accounting and English from Villanova University.
Lacey began her career in public accounting with a local public accounting firm in Milwaukee from 1997 through 2004. Her areas of focus were audits of broker/dealers, and non profit organizations as well as corporate partnership taxation. She is involved with community development finance issues and has served on the finance committee for the downtown Milwaukee business improvement district. Lacey attended both St. Clare's College in Oxford England and Marquette University, where she graduated cum laude with a degree in Accounting.