EB-5 Immigrant Investor Program
The EB-5 Immigrant Investor Program offers an excellent opportunity for investors and their immediate families to make an investment in a qualifying project in the United States and then be able to live, work, attend school, or retire anywhere in the U.S. EB-5 benefits the U.S. economy by providing capital for important projects and creating new American jobs. It benefits foreign investors and entrepreneurs by providing a way for them to invest in the United States while obtaining permanent U.S. residency for themselves and their immediate family.
The EB-5 investor has an opportunity to obtain permanent residency in the United States for the investor and his or her spouse and unmarried dependent children under the age of 21. The minimum investment is $500,000 (US) if the project is located in an area of high unemployment known as a Targeted Employment Area ("TEA") or in a town or city having a population of less than 20,000. If the project is not located in a TEA or in a city with a population of under 20,000, the minimum investment is $1.0 million (US).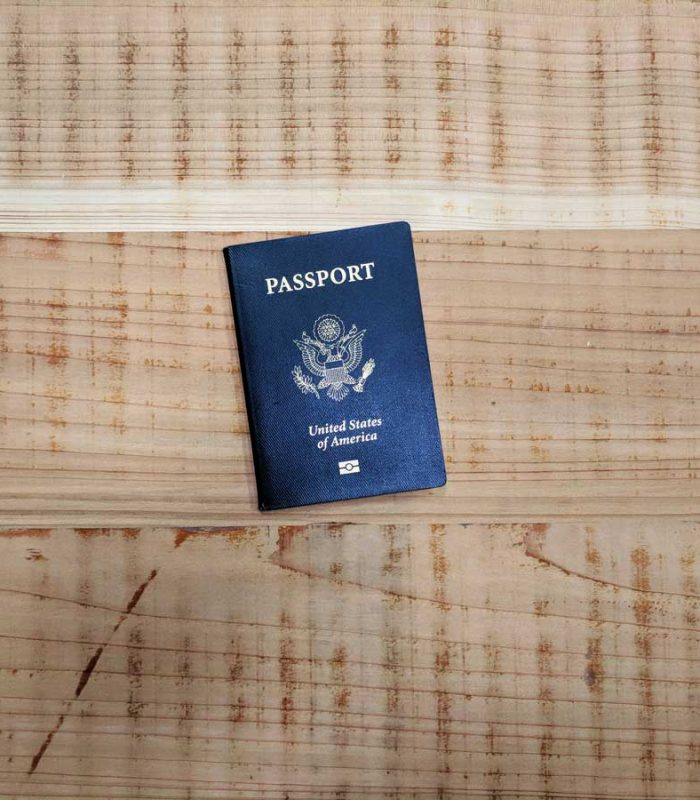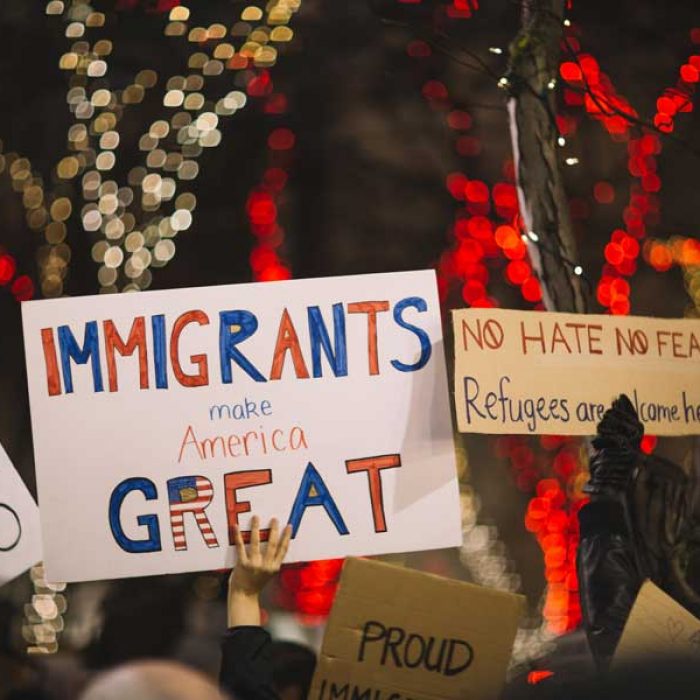 How was the EB-5 Visa Program created and how does it work?
The Regional Center program was created by Congress to stimulate immigration and to encourage investment and job creation in this country. Under the Regional Center program, the investor does not have to actively engage in managing his or her investment, but rather may have his or her investment pooled with others and not be involved with the day to day management of the project. If a project is located within an approved Regional Center, the number of jobs created may include "indirect jobs" as well as direct jobs, thereby allowing more jobs to be counted so that more EB-5 investors may participate. Each investment must be shown to create 10 new, full-time American jobs (including indirect jobs when the project is in a Regional Center). The investor may live anywhere in the United States and does not have to live in or near the area in which the funds are invested.
There are many other benefits to participating in the EB-5 Regional Center EB-5 Program, including:
The investor does not have to be sponsored
The process for approval is relatively fast compared to other visa programs
The investor has more freedom of travel
The investor has increased US educational opportunities (including residency benefits for dependent students) and
The investor has the opportunity to become a U.S. citizen after five years
Under the EB-5 program, the investor makes the qualified investment and submits the appropriate documentation to 
USCIS
. Once the temporary visa (green card) is issued, the investor must wait approximately two years to file the appropriate documentation to remove the conditional status of the green card. Among other matters, this documentation includes evidence that the requisite number of jobs has been created (10 jobs per investor). CRC has developed a proprietary methodology to ensure that this metric is achieved.
FAQs
USCIS administers the EB-5 Program. Under this program, entrepreneurs (and their spouses and unmarried children under 21) are eligible to apply for a green card (permanent residence) if they:

Make the necessary investment in a commercial enterprise in the United States; and
Plan to create or preserve 10 permanent full-time jobs for qualified U.S. workers.

Congress created the EB-5 Program in 1990 to stimulate the U.S. economy through job creation and capital investment by foreign investors. In 1992, Congress created the Immigrant Investor Program, also known as the Regional Center Program, which sets aside EB-5 visas for participants who invest in commercial enterprises associated with regional centers approved by USCIS based on proposals for promoting economic growth.
Since 2008, the EB-5 Program is estimated to have generated over $22 billion in foreign direct investment.
What is the minimum EB-5 investment?
Investments in Targeted Employment Areas (TEA) is currently $500,000. Investments in non-TEAs are $1,000,000.
A TEA is an area that, at the time of investment, has experienced unemployment of at least 150% of the national average rate.
Any foreign national who has the required investment amount, documented that it was legally acquired and passes a general criminal background check is qualified. There are no language, business or education requirements to apply for an EB-5 visa.
What is an EB-5 Regional Center?
An EB-5 Regional Center is a private enterprise or a regional governmental agency, approved by USCIS and authorized under the Immigrant Investor Pilot Program, that engages in a targeted investment program within a defined geographic region
A Regional Center may be as small as a few blocks of a city or as large as an entire state, or portions of more than one state
Regional center proves direct and indirect employment of 10 U.S. worker per investor
For a list of Regional Centers, see: uscis.gov/eb-5centershttp://uscis.gov/eb-5centers
What is the Colorado Regional Center and what areas does it make up?
The Colorado Regional Center is an approved EB-5 Regional Center, authorized by USCIS to operate anywhere within the State of Colorado
In partnership with other regional centers, the Colorado Regional Center is able to participate in projects outside of Colorado.
The Colorado Regional Center has been approved for a wide variety of projects including hotels, restaurants, retail developments, condominium developments, manufacturing facilities, office buildings, medical facilities, and other similar types of commercial development.
What are the benefits of investing in CRC?
Opportunity to invest in Colorado, a dynamic and growing environment with one of the strongest economies in the US. For more on the Colorado economy, see: https://leg.colorado.gov/agencies/legislative-council-staff/colorados-economy
CRC's management is an experienced investment team with significant history of successful large-scale financing transactions
Safe, secure escrow arrangement with Suntrust, so that if your I- 526 is not approved, you will receive a return of the $500,000 deposit
What are the benefits of the EB-5 program?
No minimum age, experience, education, or requirement that the applicant speaks English
May live, work, and retire anywhere in the US
Admission to US Universities at resident cost
Investor, spouse, and unmarried minor children granted US lawful residency
Investor not required to manage the day to day activities of investments
After 5 years, investor and family may obtain US citizenship, if all immigration requirements under law are met
Is the EB-5 program suitable for me?
Gives you the flexibility to make a passive investment without the responsibilities of day-to-day management of your investment
Gives you and your family the opportunity for employment in the US
What are the benefits of having a green card?
Enjoy similar benefits as other US residents
Family members with green cards are free to enter the US at any time with unlimited stay
Investor access to US for personal, trade, and business purposes
Investors may live, work, or own business anywhere in the US
Ability to travel outside the US and return without special visa
Lower tuition costs as US resident
Lower cost of living (compared to many other countries)
Access to public schools, health and medical attention, social security, and education
Immediate family members can apply and become US citizens after 5 years
Requires no renewal or re-application
What family members, besides me, qualify for a green card?
Husband, wife, dependent, unmarried children under the age of 21
What is a conditional green card?
After approval, investor receives "conditional" green card
Must be reissued after 2 years
What conditions must be obtained to receive my final green card?
Job creation requirements of the project must be met
Compliance with all US laws and regulations relating to residency during the two years
How long will my green card be valid?
Conditional green cards are valid for 2 years
Must apply for removal of conditional within 90 days of expiration
Receive unconditional green card, valid for 10 years
Must apply for new card (do not stop being permanent resident) every 10 years
How long must I reside in the United States?
Must enter US within 180 days of issuance of visa from overseas consular office
Must establish residency

Open bank accounts
Obtain driver's license
Social security number
Pay taxes
Rent or own a home
Reside in US for at least 180 days each year (until citizenship obtained)
What are the conditions on how I have obtained my investment money?
Must be gained by lawful manner
Business, salary, investments, property sales, inheritance, gift, loan, etc
What are the risks involved?
Risks vary for each limited partnership
General risks: unable to meet job requirements and denied immigration status, investment risks (economic state, etc.)
What is the time estimate for the process?
What are the first steps I need to take?
Review offering materials for the project
Consult with a qualified immigration attorney
Follow the subscription procedures for the project (including executing all offering documents). Transfer funds to the escrow account per the offering documents, prepare and file Form I-526