VAIL, Colo. — Growing up, Colorado street artist Kelsey Montague has always thought of Vail as a remarkable place, and now she's using that inspiration to paint her latest mural.
"It's a magical place, Vail has always been really cool and special ," Montague said.
Her murals are interactive, meaning she paints things like a giant butterfly with wings people can pose with or swings people can pretend to sit on. Her latest piece is kicking off Vail's public art summer series.
Vail Public Art Coordinator Molly Eppard said there are a lot of people out there who enjoy Montague's work, including pop star Taylor Swift.
"Kelsey has had a lot of exposure for her work from Taylor Swift," Eppard said.
A few years ago, Montague painted a mural in New York City. Taylor Swift posed with it and then posted it on social media. The picture went viral.
Then, back in April, Swift commissioned Montague to paint another mural in Nashville, Tenn. to be featured as the backdrop for an announcement on a new song coming out.
"Recently she had a commission with Taylor, so she could announce her new single, ME!," Eppard said.
Now Montague is working on a new mural in Vail and promoting her message of lifting people up through social media.
"My work is focused on interactivity, she said. "It's a butterfly garden and the butterflies are holding up the swings, and you can make it look like you are sitting on it. I always inspire people to use the hashtag #WhatLiftsYou. I do a lot of work under that and it's all about using social media in a positive way."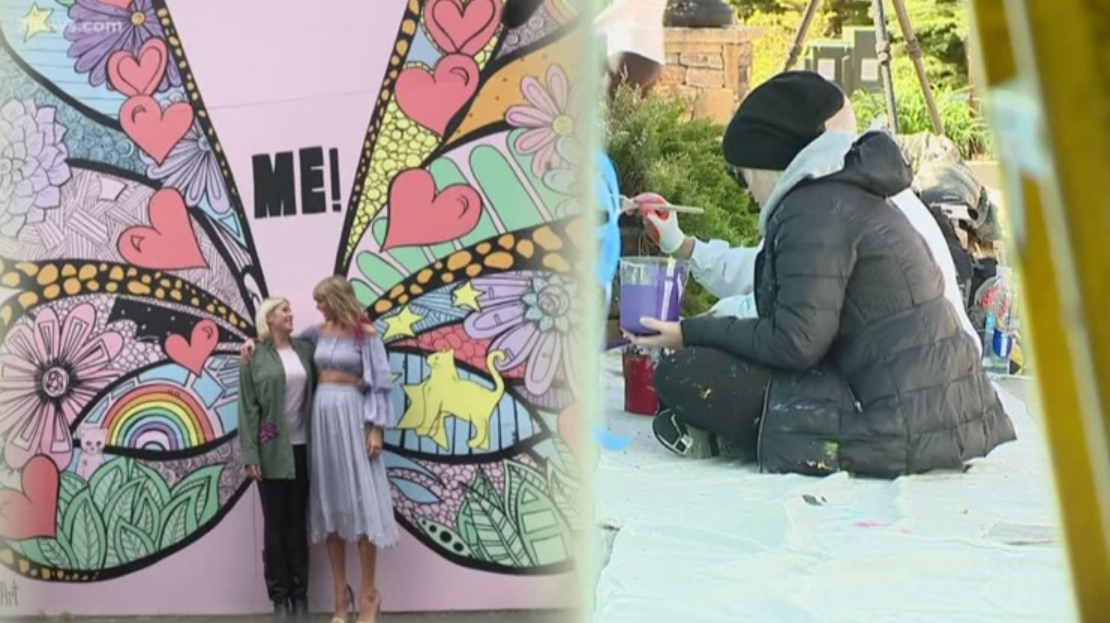 Montague's latest mural can be seen on the southwest corner of the main parking garage near the Solaris Hotel.
She will also have a book signing from 4 p.m. to 5 p.m. on June 26 at the Four Seasons in Vail before the official unveiling of her mural just after the signing.
Original Story: https://www.9news.com/article/life/style/colorado-guide/colorado-artist-who-worked-with-taylor-swift-paints-new-mural-in-vail/73-9157630b-c3f4-4f32-9b3f-8a2e010e6386